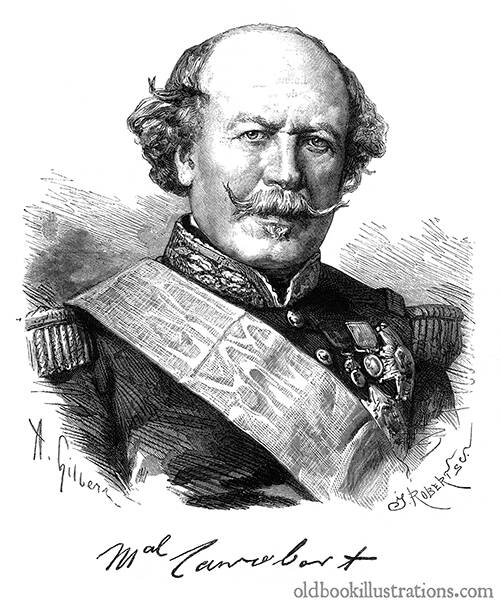 Artist
Name:

Dates:

Country:
Illustration
Subject:

Technique:

Format:
Book
Title:

Author(s):

Publisher:
Description
François Certain Canrobert (Saint-Céré 1809 – Paris 1895) was a French officer who spent the first part of his career in the colonial war in Algeria. Close to Napoleon III, he supported him during the coup of December 2, 1851, and took part in suppressing the republican resistance against the new regime.
He was made Marshal of France on his return from the Crimean War (1856) and became a leader of the Bonapartist party after the fall of the Second Empire.
Histoire de la révolution de 1870-71 was first published as a series of fascicles by L'Éclipse, a weekly newspaper owned by François Polo. Polo published the text in book format some time later at Librairie Polo, which he also founded.
Share this: