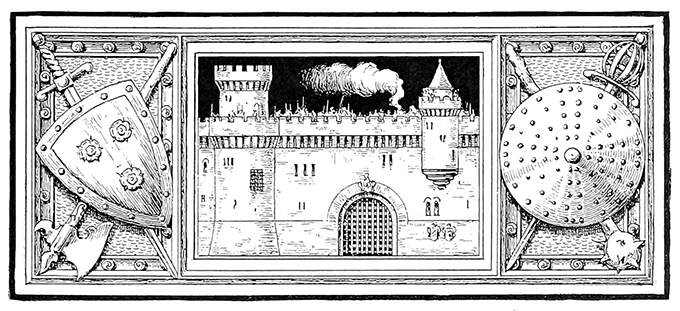 Illustration
Subject:

Technique:

Format:

Source:

Observations:

Illustrations from this book were drawn, engraved, and printed under the supervision of A. V. S. Anthony
The attribution of this illustration to L. S. Ipsen seems probable but is not certain.
Book
Title:

Author(s):

Publisher:

Open Library:

View

Open Library:

View record.
Description
Illustrated heading showing a coat of arms on each side and the front of a castle in the middle.
Share this: