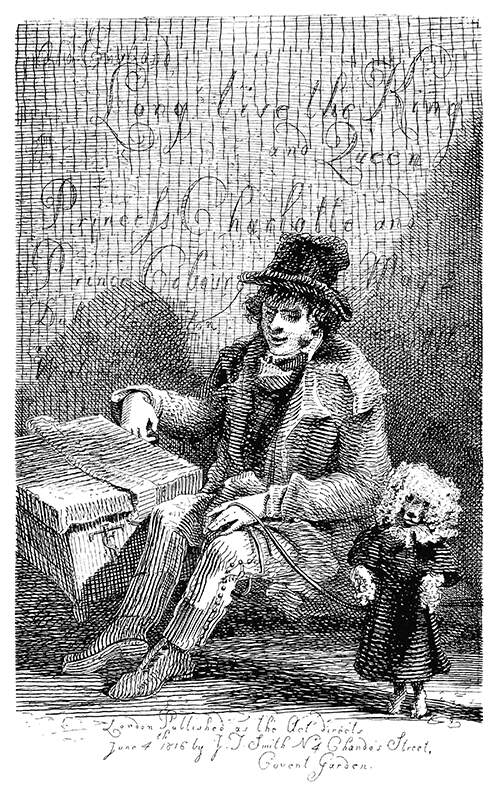 Artist
Name:

Dates:

Country:
Illustration
Subject:

Technique:

Engraver:

Format:

Source:

Observations:

The original etching was probably reproduced using a photoengraving process
Book
Title:

Author(s):

Publisher:

Open Library:

View record
Description
An organ grinder is sitting in the street with a poodle standing on its hind legs and wearing a dress, which he holds on a leash. The full caption reads:
Charles Wood, a blind man, with an organ and a dancing dog. " The real learned French dog, Bob." Money being thrown, Bob picks it up, and puts it into his master's pocket.
Share this: