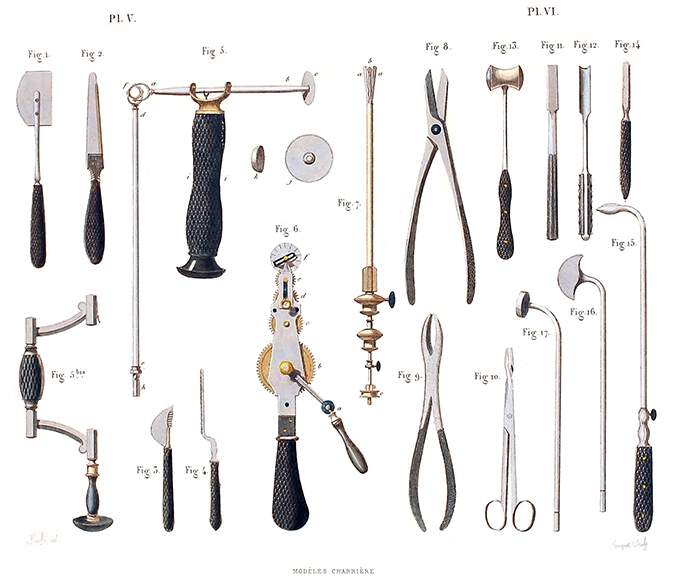 Illustration
Subject:

Technique:

Engraver:

Format:

Source:
Book
Title:

Author(s):

Publisher:

Open Library:

View record.
Description
Set of instruments used in surgery to perform resections. A resection is the removal of part of an organ, tissue, or structure.
Hey's saw
Knife-shaped saw
Small semicircular saw
Larrey's straight saw
Martin's saw
Charrière's rowel saw
Dupuytren's perforator
Liston's bone forceps
Strong forceps
Forceps for the extraction of sequestra
Chisel
Gouge
Leaden mallet
Rasp
Olive-shaped cautery-iron in its handle
Hatchet-shaped cautery-iron
Nummular cautery
The caption reads in the original French: Instruments pour les résections.
In the edition of this book in English by H. Bailliere (Illustrated Manual of Operative Surgery and Surgical Anatomy. New York: 1852), this plate is titled "Instruments for Exsection of Bones."
Share this: