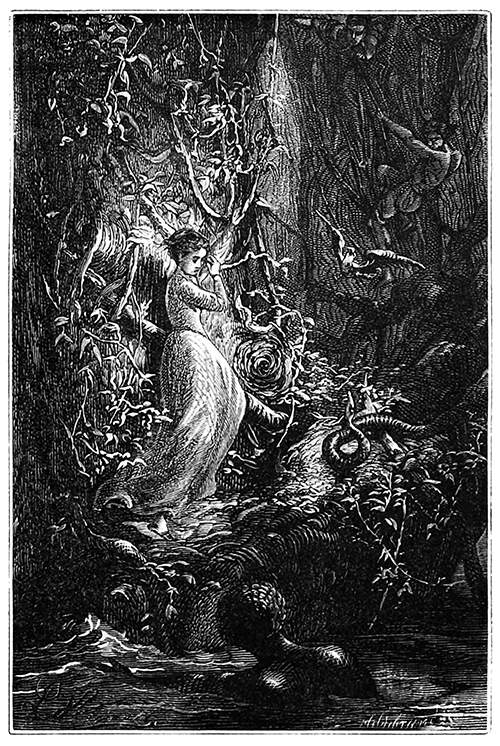 Artist
Name:

Dates:

Country:
Illustration
Subject:

Technique:

Engraver:

Format:

Source:

Bibliothèque Sainte-Geneviève, the Internet Archive
Book
Title:

Author(s):

Publisher:
Description
A young woman standing on a narrow piece of land overlooking the sea is threatened by a snake and prevented from running by a tree blocking the way behind her. From the water, a man tells her to jump.
The caption reads in the original French: Vite, sautez à la mer, petite Rosita !
Share this: