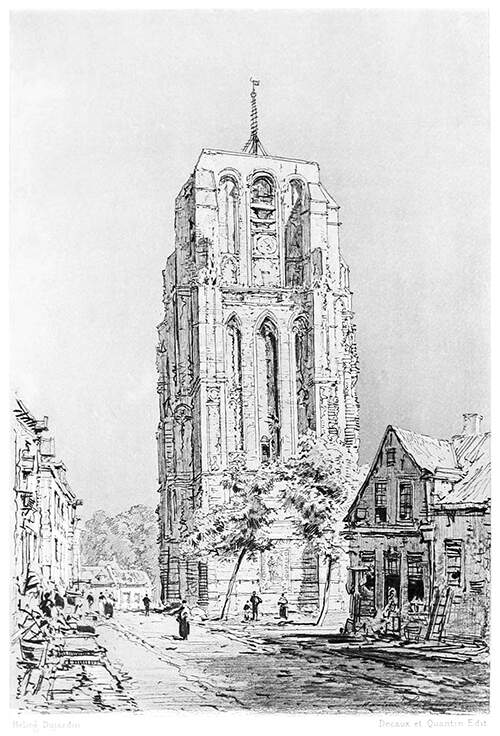 Artist
Name:

Dates:

Country:
Illustration
Subject:

Technique:

Engraver:

Format:

Source:
Book
Title:

Author(s):

Publisher:

Open Library:

View record.
Description
The Oldehove is a leaning tower in the city of Leeuwarden, the Netherlands. Its construction began in 1529 as part of an abandoned project to replace the old Saint Vitus Church.
Photoengraving from a charcoal drawing.
The caption reads in the original French: Leeuwarden. La tour de Saint-Vitus.
Share this: