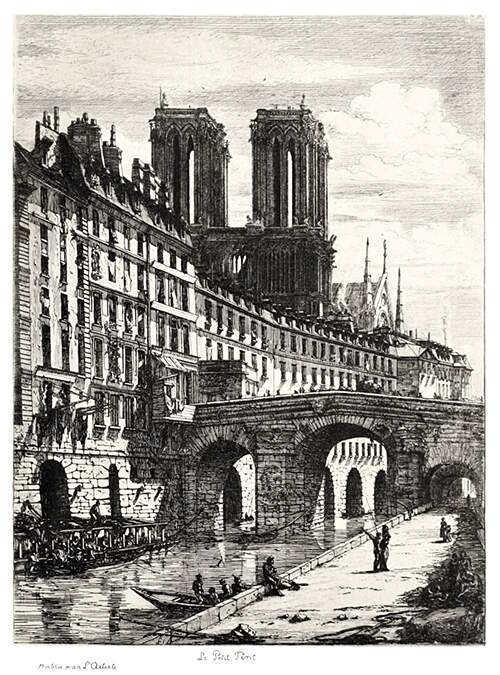 Artist
Name:

Dates:

Country:
Illustration
Subject:

Technique:

Format:

Source:

Observations:

Published by L'Artiste (publié par L'Artiste) engraved bottom left.
Book
Title:

Author(s):

Publisher:

Open Library:

View record
Description
View of the quai du Marché-Neuf as seen from the quai de la Tournelle, showing the former Hôtel-Dieu, the Petit-Pont, and the west front of Notre-Dame Cathedral in the background.
This etching was exhibited at the 1850 Salon. A preparatory sketch[1] shows how Méryon deliberately exaggerated the height of the towers of Notre-Dame in the final work. The handwriting on the sketch reads: Made from nature with a camera lucida (Pris sous nature à la chambre claire).
Share this: