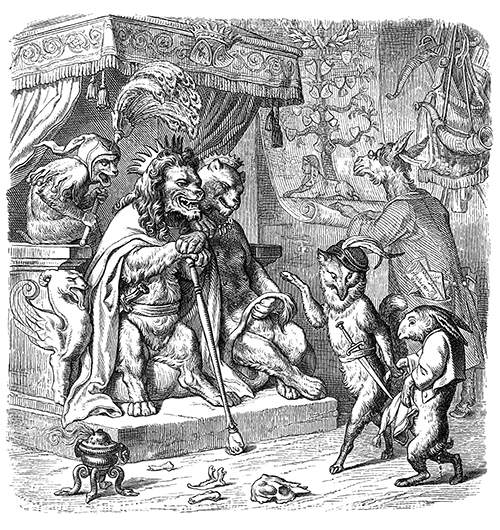 Artist
Name:

Dates:

Country:
Illustration
Subject:

Technique:

Engraver:

Format:

Source:
Book
Title:

Author(s):

Publisher:

Open Library:

View record
Description
A bashful and more than a little impressed hare is taken by Reynard to the King who sits in majesty on his throne, the Queen at his side.
The caption reads in the original German:
Reineke sagte darauf: Ihr könnt Euch unter die andern
Wieder stellen; Ihr habet den König genugsam berichtet.
The translation provided here is by John Storer Cobb.
Share this: