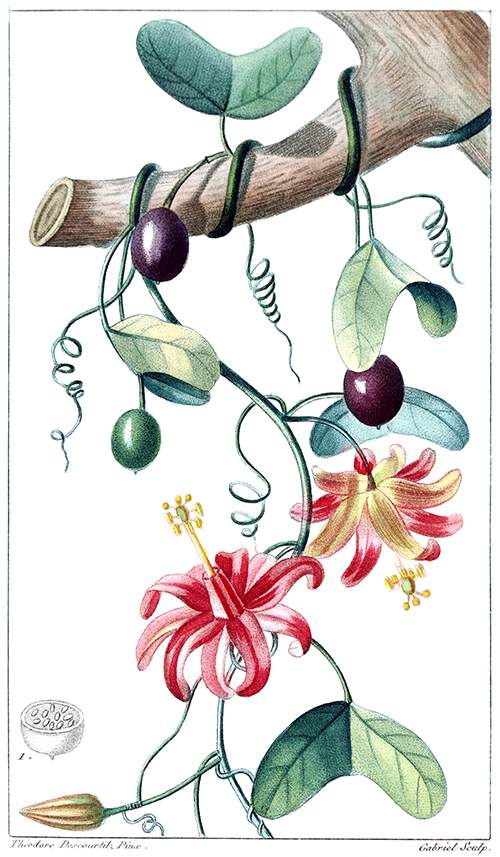 Artist
Name:

Dates:

Country:
Illustration
Subject:

Technique:

Engraver:

Format:

Source:
Book
Title:

Author(s):

Published:

Open Library:

View record
Description
View of Passiflora murucuja with flowers, fruit, leaves, and tendrils.
Passiflora murucuja is a vine in the family Passifloraceae native to the West Indies. Hummingbirds are attracted by its red flowers and play an important part in pollination.
The caption reads in the original French: Grenadille sans franges.
Share this: