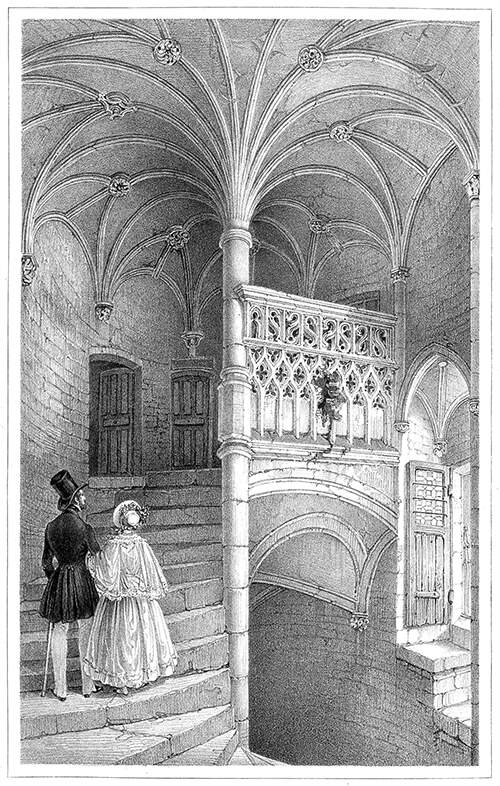 Artist
Name:

Dates:

Country:
Illustration
Subject:

Technique:

Lithographer:

Format:

Source:

Bibliothèque Sainte-Geneviève, the Internet Archive
Book
Title:

Author(s):

Publisher:
Description
View of a spiral staircase topped by spectacular palm vaulting in the Logis Barrault, a building dating back to the late fifteenth century now housing the museum of fine arts of Angers. A Gothic parapet can also be seen on the top landing.
The caption reads in the original French: Escalier du musée.
Share this: