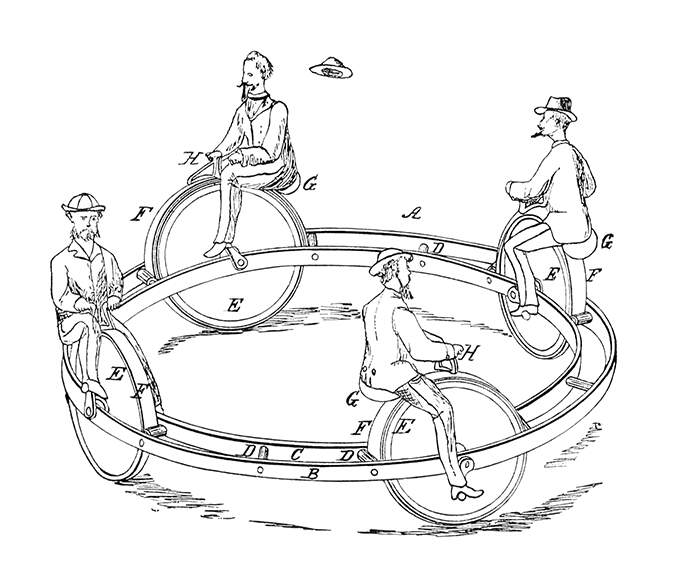 Illustration
Subject:

Technique:

Format:

Source:
Book
Title:

Author(s):

Publisher:

Open Library:

View record.
Description
This device was described as follows by its inventors, George G. Sturdy and Solomon W. Young:
This invention relates to a new and useful improvement in velocipedes, whereby they are better adapted to be employed as a medium of amusement and exercise for children and youth, as well as for children of a larger growth. It is chiefly designed for use in play-grounds, lawns, gardens, and playrooms.
The invention consists in rotating a large horizontal wheel, formed of two concentric rings, tied together by bars, and supported on vertical wheels, each of which is revolved, by means of cranks, with the feet, after the manner of the common velocipede, thus rotating the main wheel […].
The accompanying drawing is a perspective view of the combined velocipede, showing the manner of its construction and operation.
Share this: