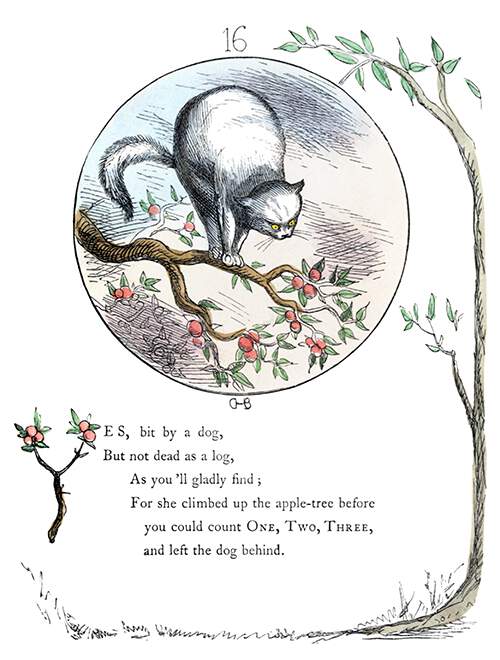 Artist
Name:

Dates:

Country:
Illustration
Subject:

Technique:

Format:

Source:
Book
Title:

Author(s):

Publisher:

Open Library:

View record.
Description
A cat with fiery eyes stands arching its back on a branch of an apple tree. The full verse below the illustration goes as follows:
Yes, bit by a dog,
But not dead as a log,
As you 'll gladly find;
For she climbed up the apple-tree before you could count One, Two, Three, and left the dog behind.
Share this: