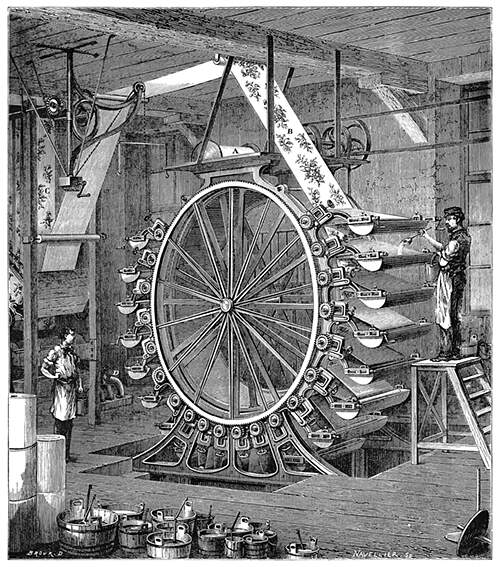 Illustration
Subject:

Technique:

Engraver:

Format:

Source:
Book
Title:

Author(s):

Publisher:

Open Library:

View record.
Description
View of a workshop housing a wallpaper printing machine looking like a large wheel equipped with color troughs and through which a roll of paper is run (view detail here).
A. Roll of paper to be printed.
B. Printed paper running through the dryer.
C. Return of the dry paper.
D. Steam faucet for heating the dryer.
The caption reads in the original French: Machine à imprimer les papiers peints en 20 couleurs.
Share this: