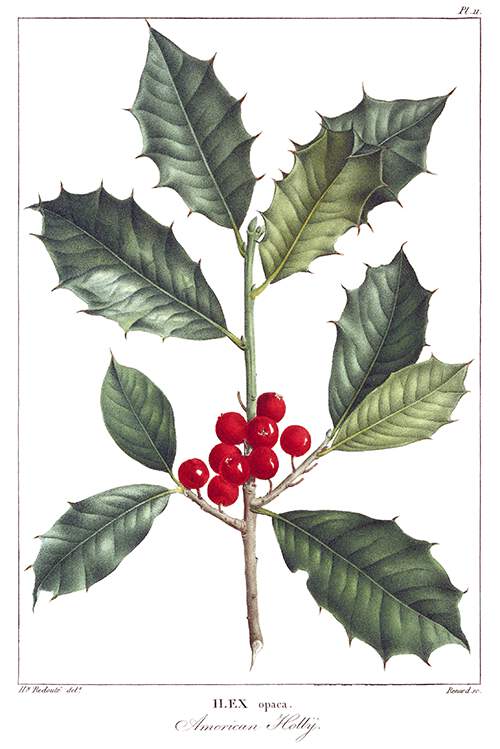 Artist
Name:

Dates:

Country:
Illustration
Subject:

Technique:

Engraver:

Format:

Source:
Book
Title:

Author(s):

Publisher:

Open Library:

View record
Description
Stipple engraving showing leaves and fruit on a branch of American holly (Ilex opaca), an evergreen tree in the family Aquifoliaceae native to North America. This tree is described as follows by the author:
The American holly, in its pyramidical shape and in its brilliant evergreen foliage, bears a striking resemblance to the European species, Ilex aquifolium. Its leaves present a slight difference, being less twisted, less acuminate, and of a lighter green. Its flowers are white and not conspicuous. They are succeeded by numerous red berries, which remain long attached to the branches. Upon the trunk of old trees the bark is smooth and of a whitish-gray color; on the young branches it is green and shining.
Translation by Augustus Lucas Hillhouse.
Share this: