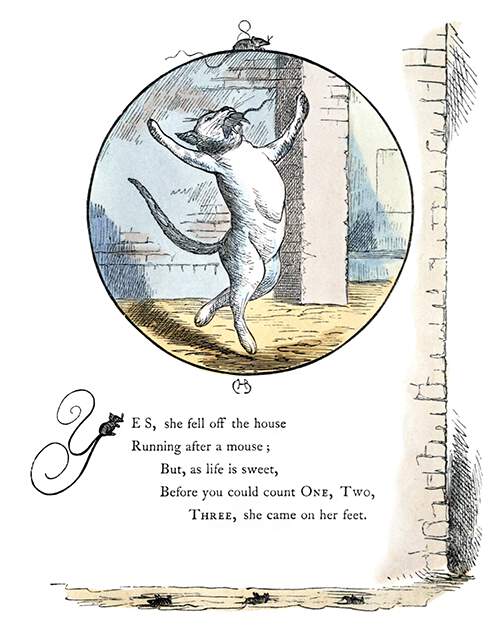 Artist
Name:

Dates:

Country:
Illustration
Subject:

Technique:

Format:

Source:
Book
Title:

Author(s):

Publisher:

Open Library:

View record.
Description
A cat with a mouse in its mouth stands on its hind legs in a posture reminiscent of a rope dancer. The full verse below the main illustration goes as follows:
Yes, she fell off the house
Running after a mouse;
But, as life is sweet,
Before you could count One, Two, Three, she came on her feet.
Share this: