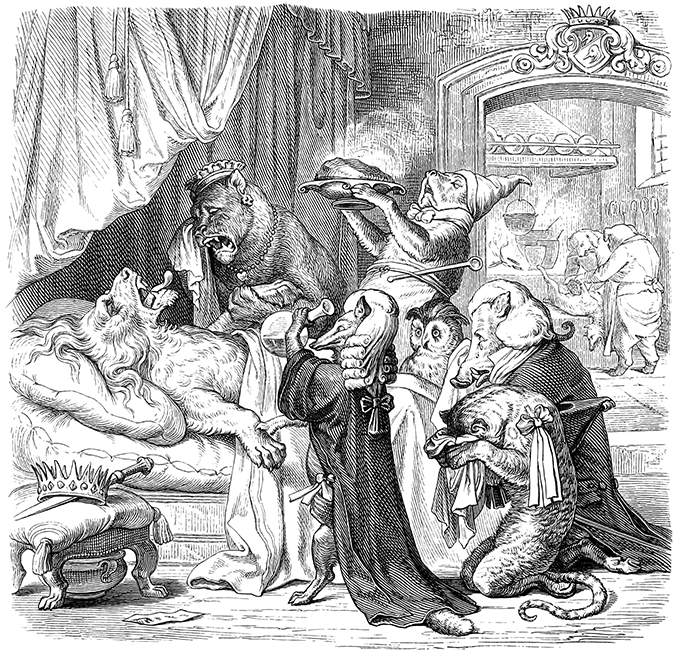 Artist
Name:

Dates:

Country:
Illustration
Subject:

Technique:

Engraver:

Format:

Source:
Book
Title:

Author(s):

Publisher:

Open Library:

View record
Description
The king lies in bed in agony, surrounded by doctors and grieving courtiers as a cook brings a dish from the kitchen in the background.
The caption reads in the original German:
Es legte sich damals
Euer Vater im Winter mit großen Schmerzen zu Bette.
The translation provided here is by John Storer Cobb.
Share this: