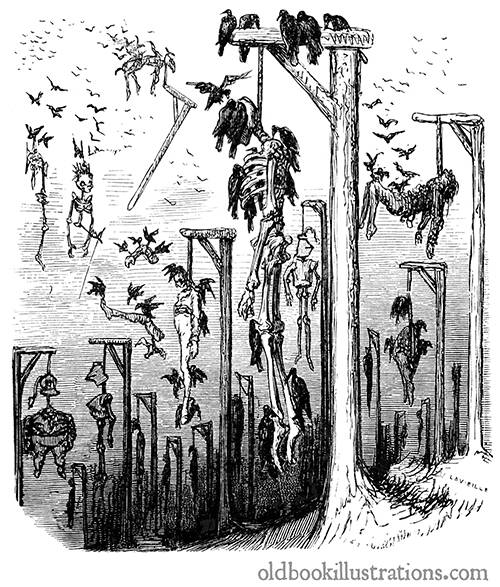 Artist
Name:

Dates:

Country:
Illustration
Subject:

Technique:

Engraver:

Format:

Source:

Old Book Illustrations
Book
Title:

Author(s):

Publisher:

Open Library:

View record.
Description
A forest of gallows fills the horizon. Crows are flocking around the hanging corpses, tearing them to shreds, or dismembering them and taking the body parts away.
This picture is the opening engraving to the story, "Concerning a Provost Who Did Not Recognize Things," from Droll Stories. According to the narrator, a provost's main function was to have people hanged, and a good provost was one who hanged neither too little nor too much.
The caption reads in the original French: L'amphithéastre de dissection.
The translation provided here is from the edition published in London by the Bibliophilist Society, 1874.
Share this: