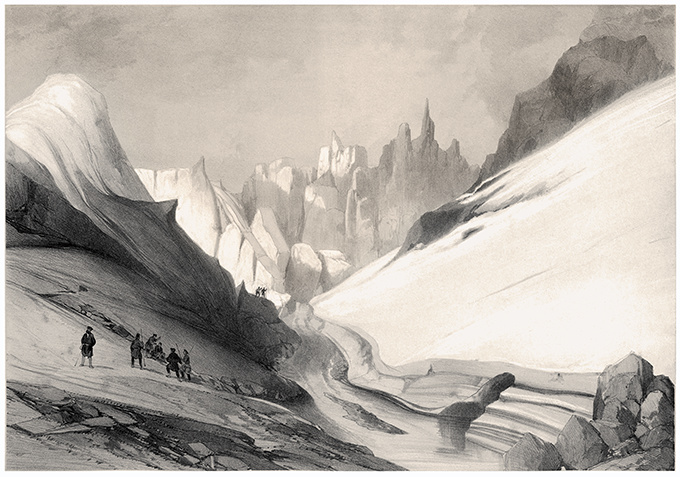 Artist
Name:

Dates:

Country:
Illustration
Subject:

Technique:

Lithographer:

Format:

Source:

Bibliothèque Sainte-Geneviève, the Internet Archive
Description
View of a winding glacier surrounded by two slopes partly covered in snow with a jagged landscape of rocky peaks in the background.
The caption reads in the original French: Glacier à l'E.S.E. de la baie de Bell-Sound. Spitzberg.
Share this: