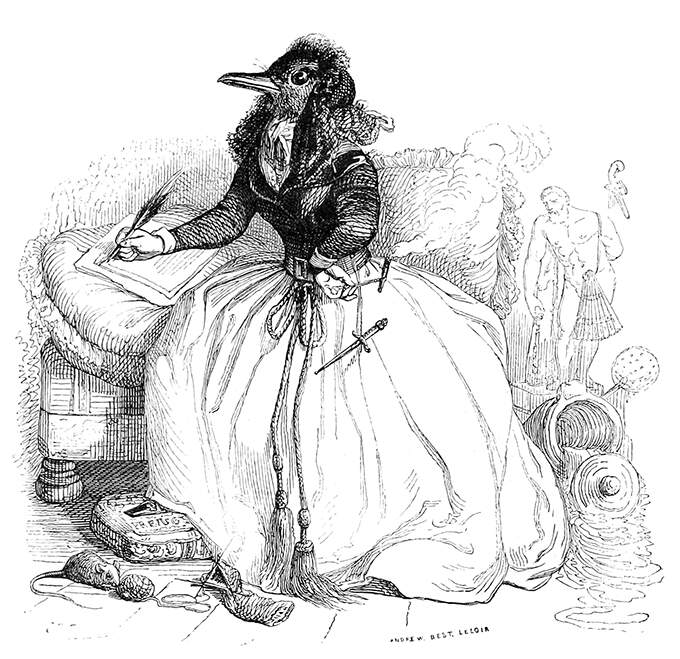 Artist
Name:

Dates:

Country:
Illustration
Subject:

Technique:

Engraver:

Format:

Source:
Book
Title:

Author(s):

Publisher:

Open Library:

View record.
Description
A bird-headed female figure stands with a quill in her hand, striking the pose of a writer busy with her work.
This illustration was used as a headpiece for the story titled "Histoire d'un lièvre : sa vie privée publique et politique écrite sous sa dictée par une pie, son amie," rendered in English as "History of a Hare. Written from Dictation by the Magpie." The English edition (London: 1877) lacks this illustration.
The caption reads in the original French: … Sous sa dictée par une pie, son amie.
Share this: