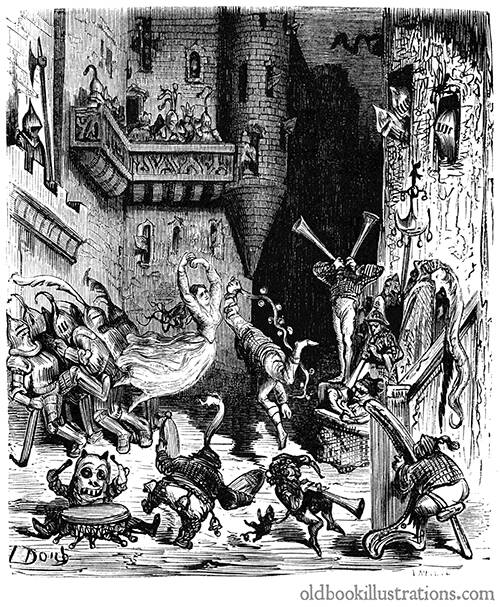 Artist
Name:

Dates:

Country:
Illustration
Subject:

Technique:

Engraver:

Format:

Source:

Old Book Illustrations
Book
Title:

Author(s):

Publisher:

Open Library:

View record.
Description
A troupe of jugglers, dancers, and musicians is performing in the courtyard of a medieval castle. A few soldiers in full armor are pushed back against a wall by the graceful movements of a dancing woman, while other soldiers are watching the scene from above, some from a balcony, others sticking their heads out of every available window.
This picture is an illustration for the story, "The Venial Sin," from Droll Stories.
The caption reads in the original French: Les ieux de la troupe ægyptiacque.
The translation provided here is from the edition published in London by the Bibliophilist Society, 1874.
Share this: