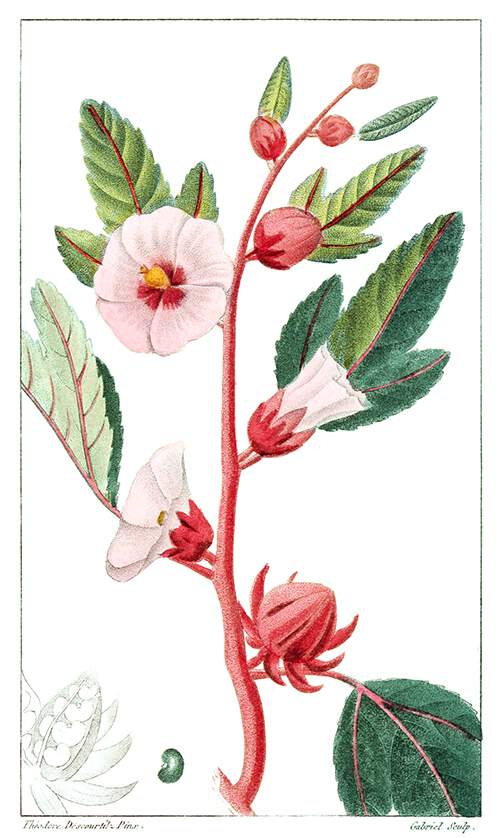 Artist
Name:

Dates:

Country:
Illustration
Subject:

Technique:

Engraver:

Format:

Source:
Book
Title:

Author(s):

Published:

Open Library:

View record
Description
View of a roselle branch with buds, flowers, and leaves.
Roselle (Hibiscus sabdariffa) is a plant in the family Malvaceae native to West Africa. It is mostly grown for bast fiber, but is also used for food coloring.
The caption reads in the original French: Ketmie acide.
Share this: