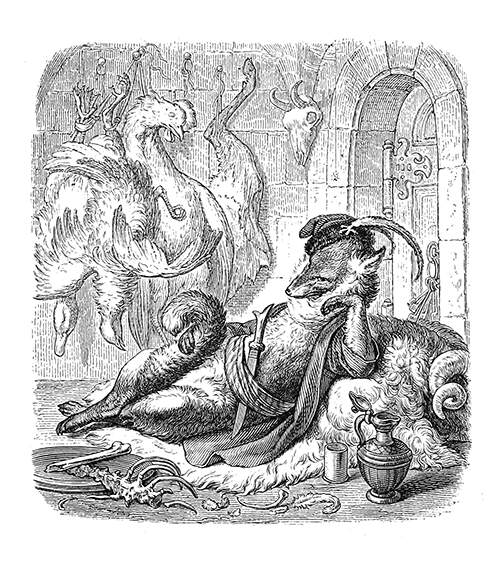 Artist
Name:

Dates:

Country:
Illustration
Subject:

Technique:

Engraver:

Format:

Source:
Book
Title:

Author(s):

Publisher:

Open Library:

View record
Description
Reynard the Fox is at home, reclining on a couch and toying thoughtfully with his tail. Before him lies a plate containing the bones remaining from his last meal as dead poultry can be seen hanging in the background.
The caption reads in the original German: Reineke Fuchs, der Schelm!
The translation provided here is by John Storer Cobb.
Share this: