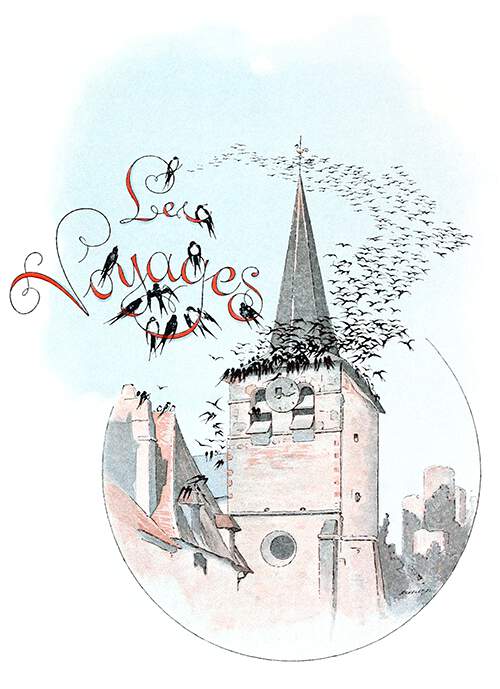 Artist
Name:

Dates:

Country:
Illustration
Subject:

Format:

Source:
Book
Title:

Author(s):

Publisher:

Open Library:

View record
Description
View of a church spire busy with a large gathering of swallows.
The title reads in the original French: Les voyages.
Various techniques were used in this book to reproduce the original illustrations by Paul Avril, including heliogravure and chromotypographic processes.
Share this: