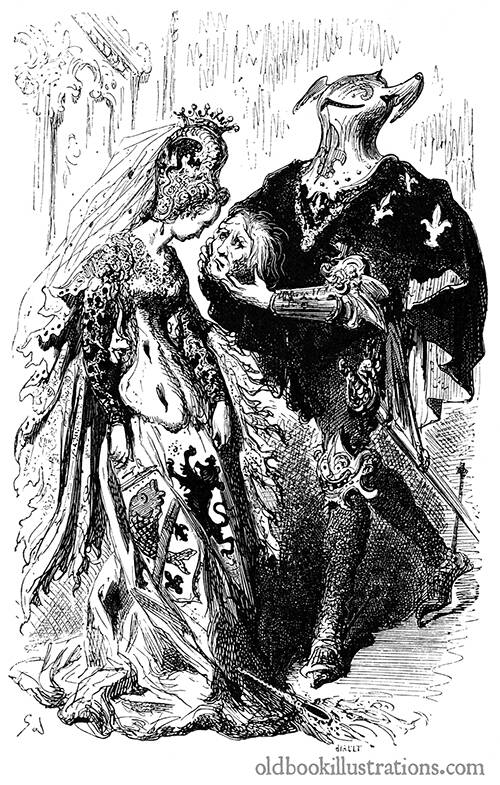 Artist
Name:

Dates:

Country:
Illustration
Subject:

Technique:

Engraver:

Format:

Source:

Old Book Illustrations
Book
Title:

Author(s):

Publisher:

Open Library:

View record.
Description
A knight wearing a medieval helmet walks up to his wife to present her with the head of her lover. Looking dumbfounded, she stares into the eyes of the severed head.
This picture is an illustration for the story, "The High Constable's Wife," from Droll Stories.
The caption reads in the original French: Vécy, madame, dit-il, ung tableau qui vous endoctrinera sur les debvoirs d'une femme envers son mary.
The translation provided here is from the edition published in London by the Bibliophilist Society, 1874.
Keywords: 1880s, 19th century, armor, black & white, Contes drolatiques, crime, death, eerie, female, male, medieval, mixed genders, surprise
Share this: